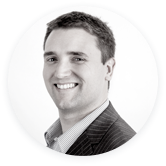 Tim Green, Director of Partnerships at Teamup (a SaaS booking system for fitness centers), uses QuickMail to close new business.
Manual email doesn't scale
While the Teamup employees saw the value in email outreach to meet quota and grow their revenue, they knew that manually sending out each email and follow-up wouldn't scale in the long-run.
QuickMail helps the team automate their emails & follow-ups, resulting in more business
When they set out to use QuickMail, they experimented until they found a message that worked.
The result?
A whopping 46.6% response rate, resulting in many calls booked.
Takeaways & tips
Tim was happy to share more about his sales email philosophy and approach:
"I'm not interested in 'selling' – there are so many potential customers, that I only have time to work with people who are a) almost ready to buy or b) struggling and need some help. So this guides my approach a lot. I use Quickmail to get people's attention."
"Get their attention first, then build a relationship. I start simply by trying to think about what is the highest value message for the audience. My recommendation is don't copy and paste other sequences. Try to go right into your value proposition – the more relevant your message is to your target audience, the more it will resonate."